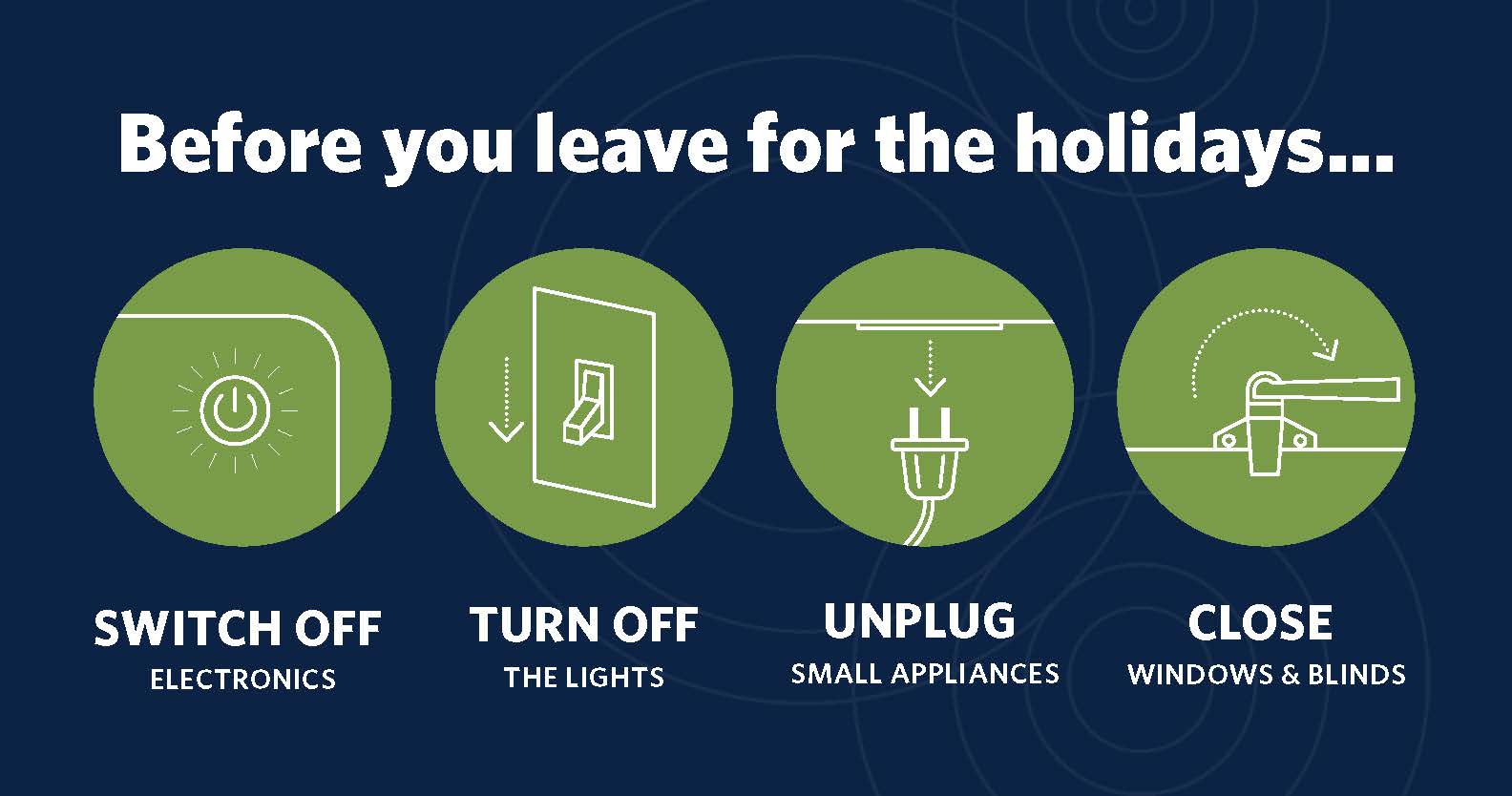 ---
Every action counts! This holiday season help save energy as part of UBC Okanagan's Seasonal Shutdown, which lowers the temperature in buildings during the winter break to reduce energy use and emissions on campus.
---
About the Shutdown
Simple actions like turning off and unplugging electronic equipment and turning off lights conserves energy and reduces emissions.
Before you leave for the holidays:
Switch off electronics
Unplug small appliances
Turn off the lights
Close windows and blinds
Report any air or water leaks
Shut down non-essential lab equipment
Shut the sash – close lab fume hoods
Help us save even more energy this year by completing some simple actions and filling out the Shutdown Checklist!
How can I participate?
Download the Seasonal Checklist
Engage your colleagues so everyone is aware of Seasonal Shutdown and turns off their personal equipment. Discuss any shared equipment that can be turned off or unplugged.
Help promote Seasonal Shutdown in your unit. Download Poster
Visit Bundle Up! to view more ways to beat the winter chill.
FAQS