PROGRAMS & INITIATIVES
The Sustainability Office leads, coordinates and supports various sustainability initiatives across the campus. Here are some examples of current initiatives underway.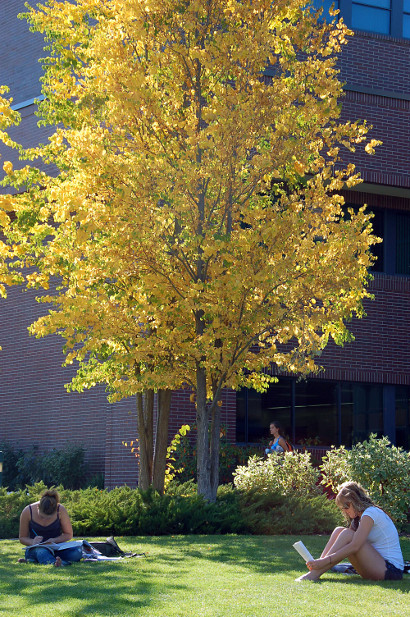 Green Building and Campus Sustainability Tours
Take a Green Building or Campus Sustainability walking tour and learn about what makes the UBC Okanagan campus sustainable, from green roofs to solar panels and eco-art displays. Group led tours are provided to staff, faculty, students, prospective students, members of community and business, developers, not for profit and special interest groups. Tailored to meet your specific needs, our tours range from sustainability staff-led tours, to experiences that feature subject matter experts on systems like the campus aquifer based geo-exchange district energy system.
The Power of You (PoU) was founded in 2012 as an executive-endorsed voluntary energy reduction awareness and engagement program.
REGISTER | LEARN | HAVE YOUR SAY
Visit our Get Involved page for information on upcoming events and campus-wide initiatives.
Starting a Green Team at UBC's Okanagan campus is an excellent way to get involved with green initiatives to reduce the environmental footprint of your building, department, classroom, lab, or residence.
At UBC's Okanagan campus, the Sustainability Office collaborates across the campus and with relevant external stakeholders to advance campus sustainability performance.