INITIATIVES
The Sustainability Office leads, coordinates and supports various sustainability initiatives across the campus. Here are some examples of current initiatives underway.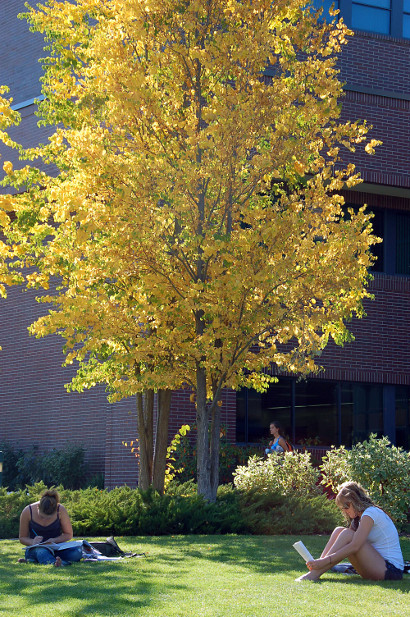 Sustainability Planning and Policy Development
The Sustainability Office is responsible for the development of sustainability plans and policies to achieve UBC's sustainability's commitments.We are currently developing a whole systems plan in parallel with and in support of the UBC Okanagan Campus Plan (2015).The plan will outline aspirational 2050 Campus Sustainability Goals, a long term road map, targets, and a 5 year implementation plan toward the achievement of those goals.
The Building Optimization Project is a partnership between UBC's Sustainability Office, Facilities Management and FortisBC to conserve energy and reduce carbon emissions from legacy campus buildings. Monitoring software and a public-facing dashboard, developed by Pulse Energy, has been implemented in nine campus buildings.
The Power of You (PoU) was founded in 2012 as an executive-endorsed voluntary energy reduction awareness and engagement program.
Pipet Tip Box Recycling Program
Recycle empty pipet tip boxes and you'll reduce waste! Register your lab to participate in the Pipet Tip Box Recycling Program: From the Lab Bench To the Park Bench and you'll increase material diversion while reducing campus waste.
Rescued Paper Pads made from 100% re-used paper collected at the Okanagan campus are now available free off charge to the campus community.
Starting a Green Team at UBC's Okanagan campus is an excellent way to get involved with green initiatives to reduce the environmental footprint of your building, department, classroom, lab, or residence.
At UBC's Okanagan campus, the Sustainability Office collaborates across the campus and with relevant external stakeholders to advance campus sustainability performance.