PLAN IMPLEMENTATION
The Sustainability Office is integrating sustainability into Campus Planning by leading the development and implementation of campus policies, including the Integrated Rainwater Management Plan (IRMP), a technical framework developed to support a key recommendation of the Whole Systems Infrastructure Plan (WSIP).
Examples of the IRMP implementation through capital projects currently underway are described below.
---
Nechako Residence
Nechako Student Residence and Commons Block is targeting LEED® Gold​ Certification. Completed in 2021, this mixed-use 'hub' combines 220-student resident housing units with 24-hour services and amenities and a 450-seat dining hall. Social shared spaces integrated into the building's design will offer students with many opportunities for social engagement. The facility is also the most recent facility to be connected to the campus' district energy system, which provides low carbon energy supply.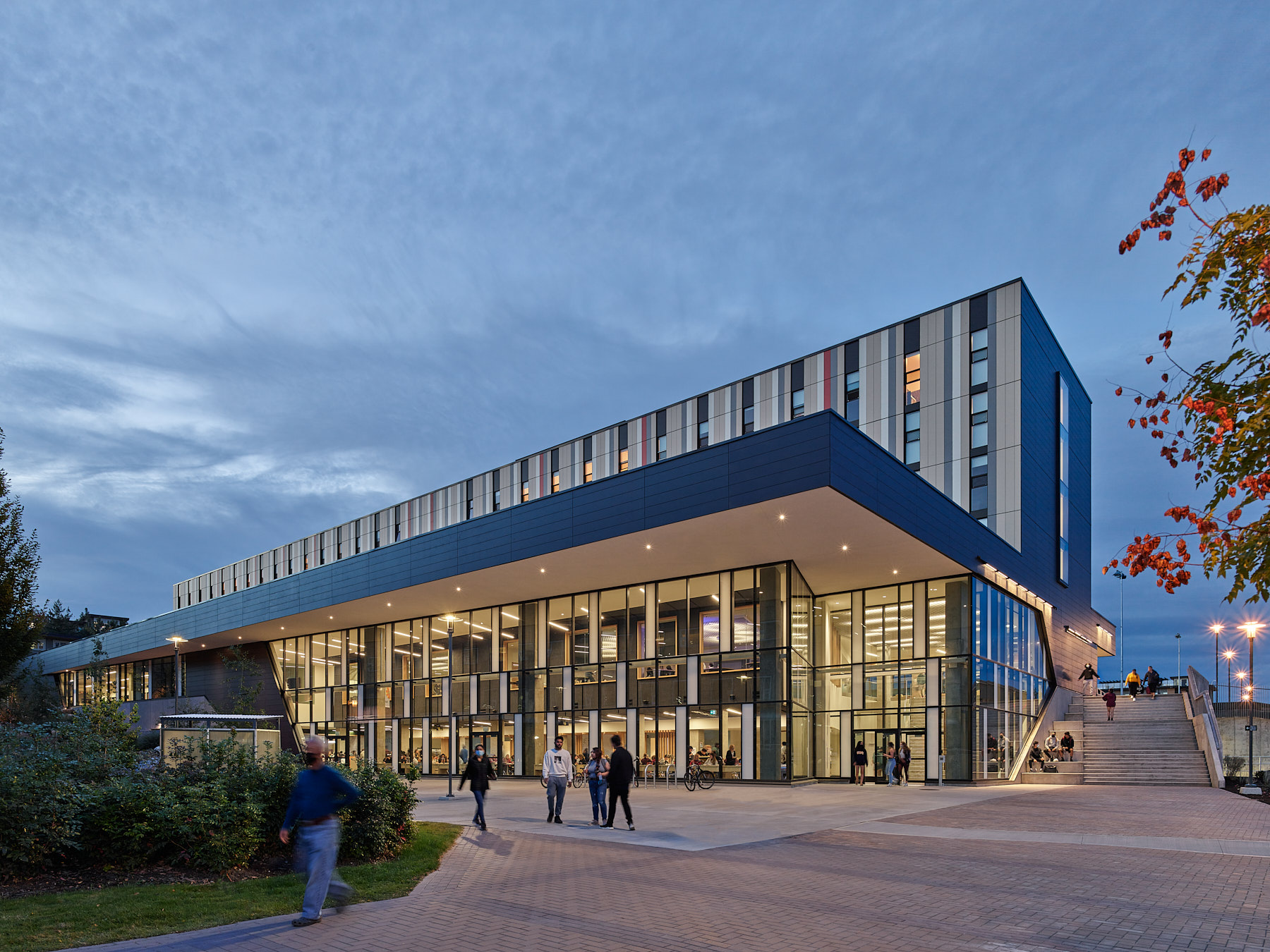 ---
Commons
The Commons Building is targeting LEED® Gold Certification. Completed in 2018, the Commons library expansion provides students with additional 6,596 m2 of study, learning and collaborative space while using no natural gas for environmental comfort. Its HVAC system was integrated into the campus' low temperature low temperature district energy system (LDES), which is used to heat and cool the building, reducing the campus' reliance on traditional fuel sources.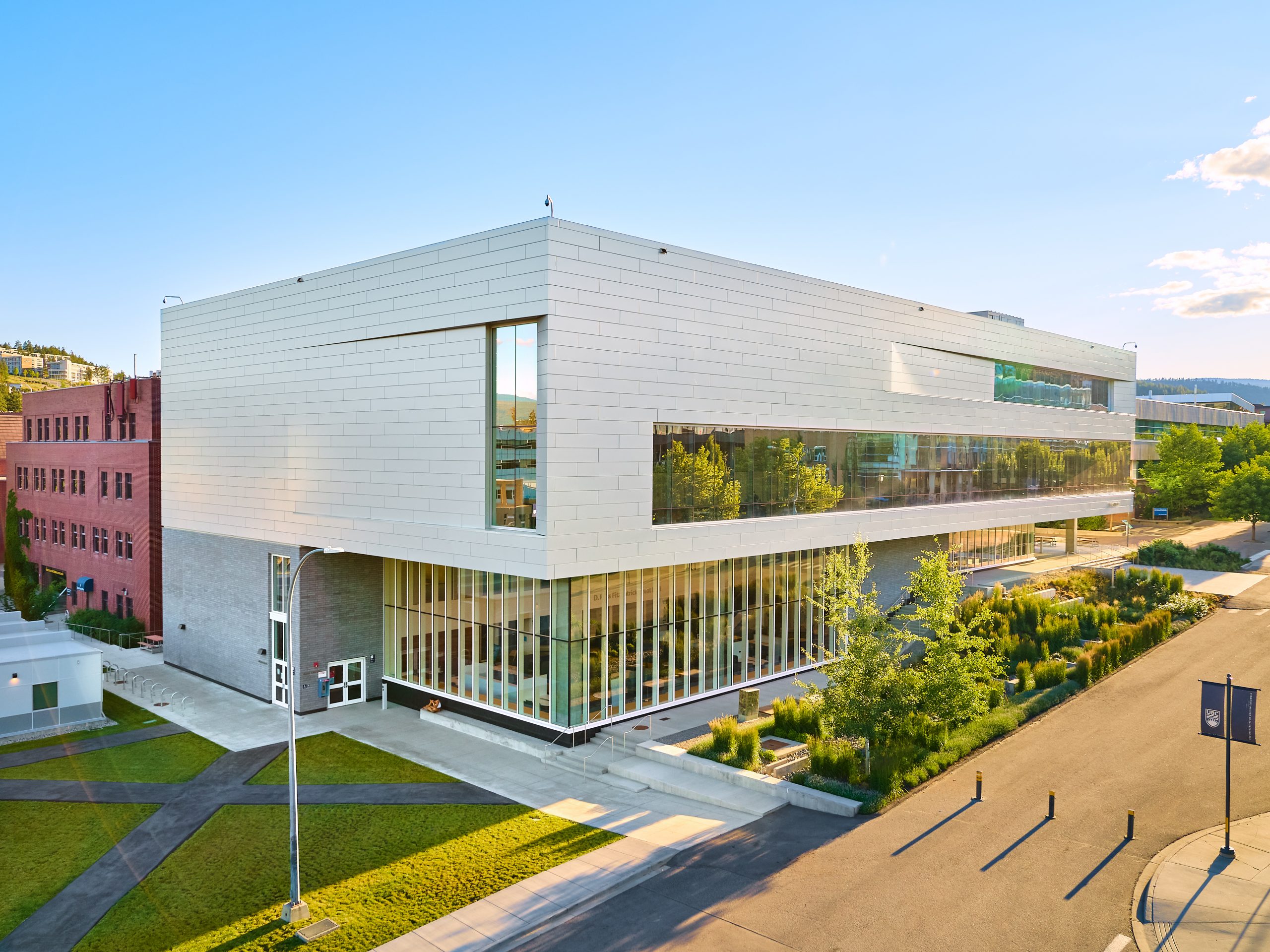 ---
Transit Exchange Project
Bioswales have been incorporated into the new transit exchange project. A bioswale, or swale, is a low tract of land that is either natural or human-created. A swale is designed to manage runoff, filter pollutants, offer some degree of temporary storage, and increase rainwater infiltration.