SUSTAINABLE CAMPUS
UBC's Okanagan campus aspires to build and demonstrate a sustainable campus that reflects a balance in its environmental, economic, and socially responsible values across campus operations, teaching, learning, and research.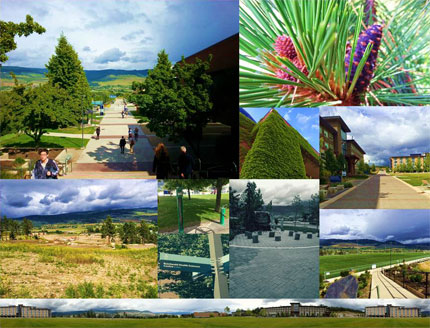 The University of British Columbia's Okanagan campus supports a population of over 10,100 FTE students and 1,200 faculty and staff, with campus operations expanding over 155,233 sq.m. of building space.  Measures to advance the campus sustainability stewardship cross operational and academic units.
Sustainability Operations

The Sustainability Office works with a diverse group of stakeholders across multiple units to advance campus sustainability performance.

Academics

The UBC Okanagan campus supports the advancement of sustainability academically.

Culture & Experience

The UBC Okanagan campus supports a culture of sustainability.