ENERGY INFRASTRUCTURE
Renewable Energy
UBC's Okanagan campus features several demonstrations of renewable energy infrastructure.
District Energy System
The campus geo-thermal district energy system provides aquifer groundwater sourced heating to heat and cool its new academic buildings and heat original academic buildings.  District energy allows energy sharing between buildings and waste heat recapture, as well as thermal storage and flexibility for future fuel switching.  This significantly reduces harmful greenhouse gas emissions that would otherwise result from natural gas fired building heating systems.  The district energy system is operated by Facilities Management.
Solar Thermal
Solar thermal energy is derived from using solar energy to produce heat.  The Purcell and Nicola Student Residences on campus have an array of solar panels installed for the pre-heat of domestic hot water, which helps to reduce natural gas consumption.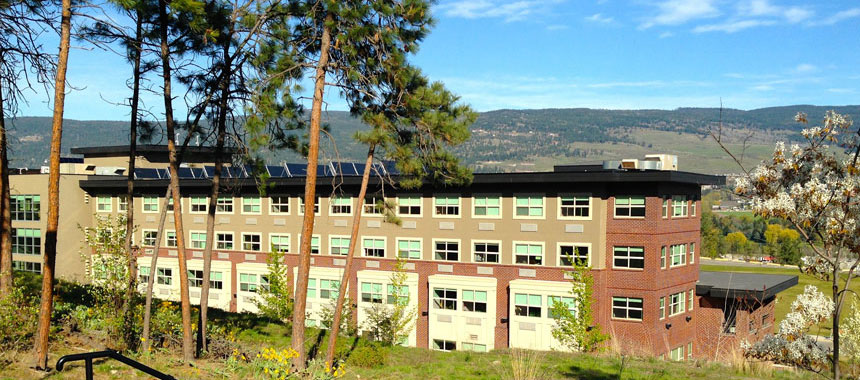 Energy Infrastructure Management Principles
The campus is committed to continual improvement in energy and carbon performance through responsible infrastructure management, starting with the implementation of load reduction measures.
Reduce load through Demand Side Management measures in buildings.
Improve energy efficiency through optimizing the performance of existing infrastructure.
Define long-range infrastructure growth plan.
Incorporate renewable energy sources.