GREEN BUILDINGS
Buildings help serve UBC's academic mission by creating a sustainable, healthy place for teaching, learning and research, as well as places to socialize, live and play. The Whole Systems Infrastructure Plan provides a framework that supports sustainable campus growth, community wellbeing and ecological resilience.

As part of a whole systems approach, individual campus buildings need to contribute to the overall ambitious vision of a net positive campus articulated in the Whole Systems Infrastructure Plan.  To achieve this building design, it needs to meet incrementally improved performance goals on the building scale and consider impacts beyond the site boundary that are beneficial for the entire campus.
---
UBC Okanagan's Green Buildings
Green Buildings: In Design
UBC Okanagan initiated the design of an Interdisciplinary Collaboration and Innovation building (ICI) in 2020. Targeting LEED® Gold certification, this academic facility is being designed to foster interdisciplinary knowledge, support collaborative, team-based learning and innovative approaches to teaching. The ICI is also going to be an excellent example of passive design principles implemented to reduce operational energy and carbon loads for this energy intense building type.
Complementary strategies contributing to energy performance at ICI include a high-performance envelope, active heat recovery with heat recovery chiller, efficient lighting design, and extensive occupancy and daylight controls. Lab ventilation will be managed with Aircuity controls, and a wind dispersion study has been conducted to enable efficient lab exhaust fan energy control. The facility will also utilize the longest earth tube system in Canada and one of the longest in the world. The earth tubes passively pre-temper all the ventilation air supplied to the labs and offices via ground heat exchange as it is pulled into a building.
Overall, the ICI building will consume 63% less energy and emit 92% few emissions compared to a LEED® baseline facility.
Green Buildings: 2018 – Present
Green Buildings: Prior to 2018
---
Existing Buildings
Implementation of UBC Okanagan's Whole Systems Implementation Plan, key energy and carbon management plans, including the Strategic Energy Management Plan (SEMP) and Low Carbon Energy Strategy, along with the continued implementation of projects to optimize building and energy supply systems, reduce the impacts associated with campus legacy buildings.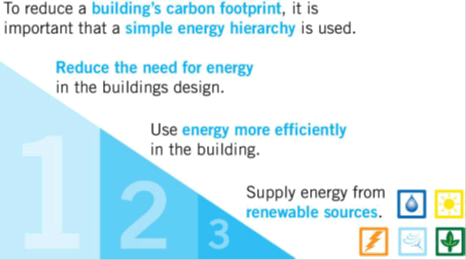 ---
Institutional Building Requirements
Guided by the UBCO Whole Systems Infrastructure Plan, UBC's Green Building Action Plan, UBC Okanagan's Institutional Green Building requirements, UBC's LEED Guide, and UBC's Design Guidelines to clarify requirements for new buildings and major renovations on campus.
UBC Building Certification Requirements (Vancouver & Okanagan Campuses)
Since 2008 the BC government has required that all public-sector buildings, newly constructed or undergoing major renovation, achieve LEED Gold or equivalent certification.  UBC requires all Tier 1 and Tier 3a projects to be LEED Gold certified using the most suitable LEED rating system.
Alternative certifications may be considered where appropriate (for example certification through the Zero Carbon Building Standard, Passive House or Living Building Challenge). In all cases alternative certifications should be pre-approved.
Waste Requirements for Green Buildings
UBC Okanagan's waste requirements for green buildings adhere to UBC's requirements for recycling infrastructure, construction and demolition waste and waste tracking.
---
Green Building Guided Tours
UBC Okanagan offers free tours of our newest green building where participants can learn all about the innovative features of our most sustainable buildings.
Request a Tour of the Nechako Commons Block
Request a Tour of Skeena Residence
---
Energy and Carbon Management Plans
Strategic Energy Management Plan (SEMP) | The SEMP provides a suite of demand side management projects to reduce energy consumption and associated emissions.
Low Carbon Energy Strategy| The strategy guides future low carbon district energy system development and investments.