GREEN BUILDINGS
Buildings help serve UBC's academic mission by creating a sustainable, healthy place for teaching, learning and research, as well as places to socialize, live and play. The Whole Systems Infrastructure Plan provides a framework that supports sustainable campus growth, community wellbeing and ecological resilience.

Campus buildings account for approximately 92% of campus operational emissions per year, and, 13% of campus operational and extended emissions combined. Of the 92%, campus heating accounts for 95%. Building heating by natural gas is the key end-use that must be reduced to achieve significant operational greenhouse gas emission reductions. Incorporating integrated green building design, low carbon energy supply, sustainable building operational practices and occupant engagement also play a critical role to reduce emissions from buildings.
Institutional Building Requirements
Guided by the UBCO Whole Systems Infrastructure Plan and UBC's Green Building Action Plan, UBC Okanagan's Institutional Green Building requirements clarify requirements for new buildings and renovations on campus.
UBC Building Certification Requirements (Vancouver & Okanagan Campuses)
Since 2008 the BC government has required that all public-sector buildings, newly constructed or undergoing major renovation, achieve LEED Gold or equivalent certification.  UBC requires all Tier 1 and Tier 3a projects to be LEED Gold certified using the most suitable LEED rating system.
Alternative certifications may be considered where appropriate (for example certification through the Zero Carbon Building Standard, Passive House or Living Building Challenge). In all cases alternative certifications should be pre-approved.
---
---
UBC Okanagan requires that all major projects earn LEED Gold certification for new construction. In 2022, UBC completed the UBC LEED v4.1 Implementation Guide, noting that LEED v4.1 has been launched by the USGBC as a beta version, to allow the market to work with the draft rating system and provide feedback based on real-world application.
The LEED v4.1 Guide is intended to provide project teams with the UBC-specific guidance required to optimize LEED for the Vancouver and Okanagan campuses, identifying credits that are mandatory and/or expected because they align with UBC policies and those which have been identified as less beneficial to the campus because they do not directly align with policy. However, the UBC LEED Implementation Guide for LEED v4 will continue to guide projects registered under applicable rating systems until LEED v4 projects are complete and certified. Projects may elect to apply v4.1 credit compliance paths as applicable, and in accordance with USGBC guidance.
Download UBC LEED 4.1 UBC Okanagan Scorecard
---
All new UBC Okanagan building projects and major project renewals must follow the UBC Integrated Design Process to ensure the integration of sustainability and resiliency goals into the development process.
UBC Integrated Sustainability Process .pdf document
---
UBC Okanagan's waste requirements for green buildings adhere to UBC's requirements for recycling infrastructure, construction and demolition waste and waste tracking.
---
Green Building Guided Tours
UBC Okanagan offers free tours of our newest green building where participants can learn all about the innovative features of our most sustainable buildings.
Request a Tour of the Nechako Commons Block
Request a Tour of Skeena Residence
---
UBC Okanagan's Green Buildings
Green Buildings: In Design
UBC Okanagan initiated the design of an Interdisciplinary Collaboration and Innovation building (ICI) in 2020. Targeting LEED® Gold certification, this academic facility will be designed to foster interdisciplinary knowledge, support collaborative, team-based learning and innovative approaches to teaching.
Green Buildings: 2018 – Present
Green Buildings: Prior to 2018
---
Existing Buildings
Implementation of UBC Okanagan's Whole Systems Implementation Plan, key energy and carbon management plans, including the Strategic Energy Management Plan (SEMP) and Low Carbon Energy Strategy, along with the continued implementation of projects to optimize building and energy supply systems, reduce the impacts associated with campus legacy buildings.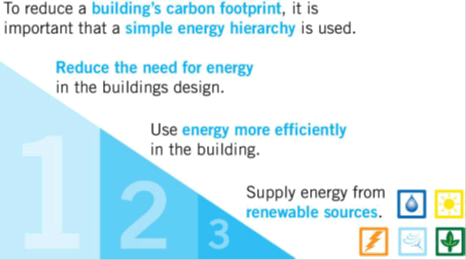 Energy and Carbon Management Plans
Strategic Energy Management Plan (SEMP) | The SEMP provides a suite of demand side management projects to reduce energy consumption and associated emissions.
Low Carbon Energy Strategy| The strategy guides future low carbon district energy system development and investments.