THE POWER OF YOU
Founded in 2012, the executive-endorsed voluntary energy reduction awareness and engagement program broadened its programming in 2017 to support the implementation of the Whole Systems Infrastructure Plan.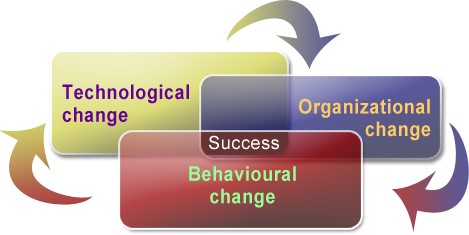 Developed by the Sustainability Office, the creation of the new 3-year program was initiated as a key implementation strategy of the 2016 UBC Okanagan Whole Systems Infrastructure Plan to achieve its outcomes and 2050 Goals.
Building on the success of the inaugural run of the Power of You, a new, more robust program has been developed in response to the Whole Systems Plan's recommendation identifying that "engagement and action on the part of many UBC stakeholders across both campuses at the technical, organizational and behavioural levels [is required] to ensure the Plan's outcomes are achieved." The conservation strategy will build on each previous year's program successes on a broader range of performance areas – energy, carbon, water, waste, ecology and biodiversity – targeting the larger campus community as a whole, including all faculty, staff and students working, learning and residing in all buildings across campus.
Purpose
To engage the campus community in a comprehensive plan aimed at encouraging energy conservation in support of the campus' commitment to sustainability and the achievement of the 2050 Whole Systems Goals.
Your actions, such as "Powering Down" a computer monitor or turning off the lights, have a collective impact and do make a difference. "Implementing technological changes alone have been shown to reduce energy consumption by 3%. Engaging people achieves savings of 16% but when technological change and people are targeted simultaneously, savings of up to 23% are reported." Source: NRCAN
Resources
UBC Okanagan 3-Year Conservation Awareness and Action Strategy, Executive Summary
ENERGY
Turn Off the Lights to Save Energy
WASTE
Recycle Your Coffee Cup and You'll Reduce Waste
Use 1 or 2 and You'll Reduce Waste
Watch a short video on What Goes Where HERE. *Developed by 2018/19 GEOG491D students.
WATER
Green Cycle your Laundry and You'll Save Energy
Wishy, Washy – Save energy when using the dishwasher
ECOSYSTEMS & BIODIVERSITY
*Coming Soon*
Community Engagement to Date
Learn about the many ways the Sustainability Office engages our campus community in initiatives to support energy awareness and conservation.
Volunteer Opportunities
Become a Power of You volunteer or create a Green Team in your building to further make a difference to campus energy reduction and sustainability.
Contact Us for more information.